About The Co-Foundry
I set up The Co-Foundry because I believe there's a better, more personal and inclusive way to approach branding. We work together with creative and tech founders, chief execs and their teams to forge unique, purposeful brands, using co-creation and interactive discovery sessions to bring everyone on the journey.
The worry of how to explain what you do and appeal to the right people can feel stifling. You do your best, but it may not always strike the right chord. My team and I help you do the soul-searching that identifies your authentic and compelling position. And we'll give you the tools to visualise and verbalise what makes you distinctly you.
I've worked as a designer and creative director for over 25 years. Through it all my heart is with the transformative power of carefully considered branding. I co-owned a Shoreditch design agency when the Internet was in its infancy. I then started my own brand design agency Touchpoint Design fusing great design with the opportunities of tech. My love of the creative arts has given me the privilege to work with fabulous creative and cultural brands. The challenge for both founders and chief execs is the same, you strive to make a positive impact but are often too close to your business with too few hours in the day to find the best direction.
Bring in the big hitters
I always build out and bring in experts. It means you get access to the best creative talent – in design, copy, content strategy – just right for your brief. And without the bigger agency overheads too.
Rachel Hartwell
Senior designer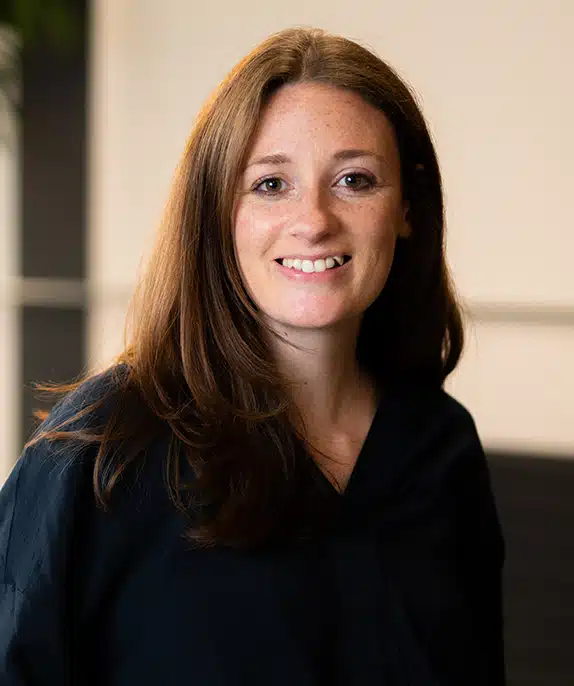 Rachel studied her BA in Graphic Communication at the University for the Creative Arts and has worked for SMEs through to large enterprises across multiple sectors. She offers a wide range of skills from conceptual design thinking and visual development to design and illustration.
Sonja Nisson
Content marketing consultant
Sonja is on a mission to get good ideas out into the world. She's a content marketing specialist, helping founders and teams to work out what content to create to attract and engage their audiences and drive business success. Sonja is co-author of the award-winning book Valuable Content Marketing: how to make quality content your key to success.
Kendra Futcher
Copywriter & verbal identity specialist
What we say and how we say it matters. I'm a verbal identity specialist working with a mix of brands, organisations, individuals and businesses to help them to find the right words and tone to capture who they are, what they do and why they do it.
Frazer King
Motion designer
Frazer specialises in motion graphics. Translating 2D designs into animated graphics. Bringing brand identities to life and producing brand animations for The Co-Foundry clients. He owns the Bath-based Votion studio.

Jo Haywood
Video strategist & producer
Jo set up Skylark Media in 2005 following a career as a producer of science programmes for BBC and Discovery Channel. Skylark Media now works with innovative and sustainable businesses to deliver their unique message and build their brand identity.
Matt Lincoln
Photographer
With an emphasis on people and lifestyle photography, Matt shoots to capture the character and natural energy of his subjects. He offers a unique and creative approach to photographing people, places and things.
Conceptual copywriter and senior creative with 20 years' experience in advertising, branding and direct communications. Nicky's recent work includes tone of voice development and messaging for our Unfold, Latcham and If Opera rebrands.
Ian Farrell
Technical consultant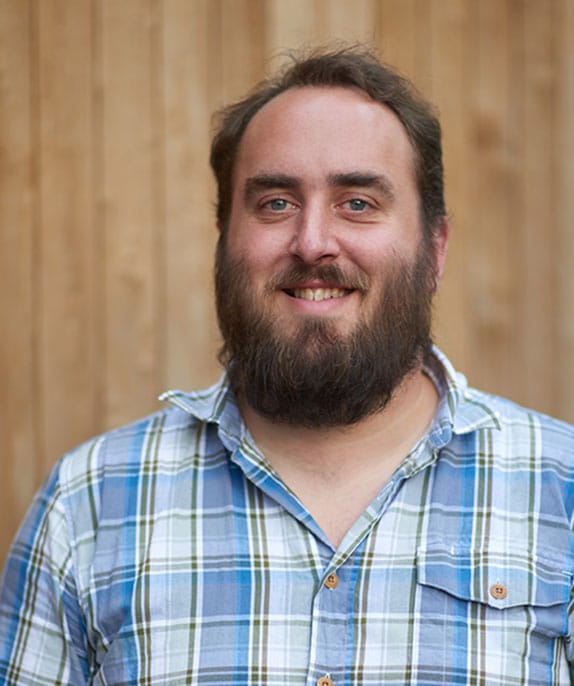 Ian studied Multimedia Technology and Design at the University of Kent, specialising in web and user experience, graduating in 2004. Ian constantly studies the latest trends, programming languages and technologies. He believes that developers need to have a strong awareness of design, usability, information architecture and SEO.
Positive impact
We know we can make the most difference by supporting the ambitions of purpose-driven founders and teams who want to inform, educate, innovate, enrich and work to create a better world for us all.
We were a mess and Sue and the team sorted us out. They took the time to understand what we wanted and built the correct team who could focus our branding and our customer offering.
— Simon Scott, Owner, Push Entertainment
Why work with us?
Because we're more cat than mouse
We believe that curiosity saved the cat – we are nosey, we are bookworms, go for walks, go to exhibitions, play, listen, take breaks, look up, and look around. We don't reach for the mouse before exploring first because good ideas come from surprising places.
We're coaches, not cheerleaders
We listen, empathise, seek to understand. Sometimes there is a temptation to play it safe; we'll challenge you to take the right direction – a friendly coach, cheering from the sidelines, and willing to push when necessary.
"Sue has the strength of character and the right sort of energy and positivity to approach some of the challenges I face in getting stakeholder buy in"
Alexa Brierley, KTSL
We'll position you for success
We passionately believe that if you get your position in the marketplace right and embrace creativity, you can't fail to succeed.
Helping you unscramble complexity
Sometimes you're so close to a problem that you can't see the wood from the trees. We'll bring over 25 years of experience to simplify those complex issues.
"Sue has the patience and emotional intelligence to work with difficult stakeholders and complex businesses."
Ann Macmillan, Latcham
Cutting out the fluff
Our process is not rocket science; it's proven, it works, and it doesn't take forever. What's stopping you?
One last first thing
Climate positive workforce
We are members of Ecologi, our subscription each month ensures that each employee's entire carbon footprint is more than offset. Ecologi plant a minimum of 12 trees per employee every month. To offset each footprint they will invest in the world's best climate change solutions:
Reforestation
Supplying clean drinking water
Wind turbines
Solar power plants
Clean cooking stoves
Read our full environmental commitment